Reservations for Groups of over 18 People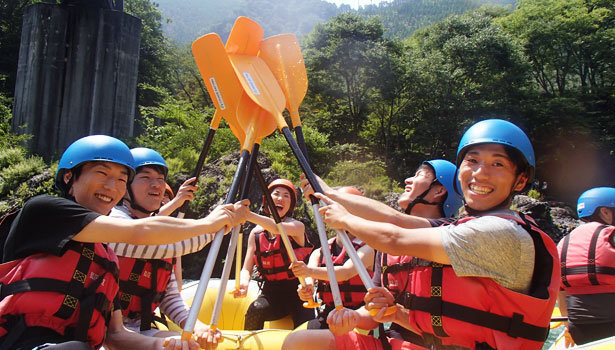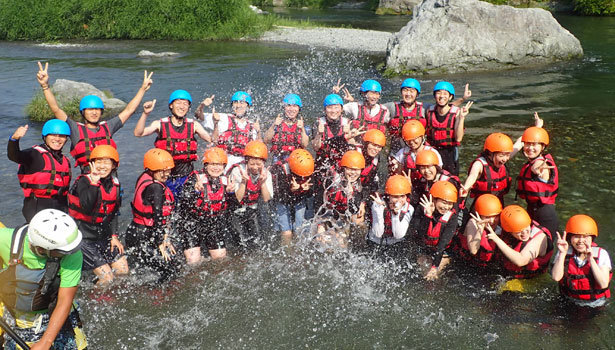 At Crusoe Rafting, we have discounts for groups of over 6 people, but we have better discounts for groups of over 12 people, and even better discounts for groups of over 18 people. Recently rafting has been attracting attention as corporate training or human resources development recreation.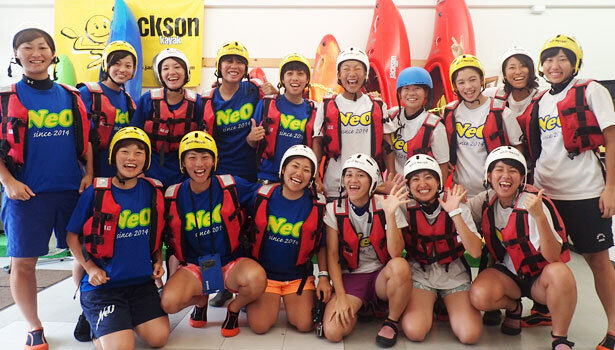 Crusoe Rafting has a large parking area next to the base, so we are able to accept large buses. This convenience is great for traveling in large groups.
A Convenient Day Trip for a Company Retreat
Recently, company retreats with overnight stays have been talked about negatively, and not many people participate because of that. No need to worry about it! Crusoe Rafting can provide a convenient day trip recreation. Of course, if you utilize the neighboring accommodations, you can also make it an overnight trip.
For Corporate Training or Human Resources Development
Rafting is attracting attention for team building in corporate training, new recruit training, and human resources development. Although games can create a spirit of fun, overcoming the obstacle of rafting down rapids with coworkers is seen to be an effective team-building method, and companies have been increasingly adopting this.
School Trips or Social Studies Trips
Tokyo's water source: the Okutama area=the upper stream of Tama River, holds many facilities that are suitable for social studies tours based on Tokyo's water sources. Students can learn how the forest's rich water source is utilized in society, not only in knowledge but through experiencing the water source by paddling through with a boat or jumping in the clear waters.
For Neighborhood Associations, Local Children's Associations, or Campus Circle Events
In just about an hour and a half away, Ōme and Okutama has nature that you would never believe is still in Tokyo. You can experience something new in this day-trip outdoor activity, making memories with your close community.
For Group Reservations
If you have any questions or would like to consult on a plan, please contact our staff: Yanagimoto
0428-74-9386